Apparel & Accessories > Clothing > Sleepwear & Loungewear > Pajamas
Pikachu Onesie
Pikachu Onesie
34
Average rating:

Write a review | Read all reviews
A$59.99
A$29.99 On Sale!
You Save
29.99
59.99
More Details
Reviews
Other related items
Pikachu Onesie More Details
Pikachu Onesie
A must have for Pokémon and Pikachu fans, the Pikachu onesie! Pika, Pika, Pika Chu! This easy to wear, soft and comfortable onesie will make you an adorable Pikachu as soon as you wear it. Not only it is fun for you to wear, the Pokémon onesie will bring fun and happiness to your loved ones as well. This bright colored onesie is guaranteed to make you stand out no matter where you are! Do not forget, the Pikachu onesie will also make an adorable Halloween costume. It is tailored in a way, which will fit the wearer comfortably and will not cause any sort of discomfort. The hoodie of the onesie is designed according to the face of Pikachu, along with two ears, which makes the onesie extra adorable to wear. Well, what more could you ask for? Purchase the Pikachu onesie online today and transform yourself into a yellow bundle of adorableness!
Materials/Ingredients
High Quality Flannel Fleece
Size & Fit Guide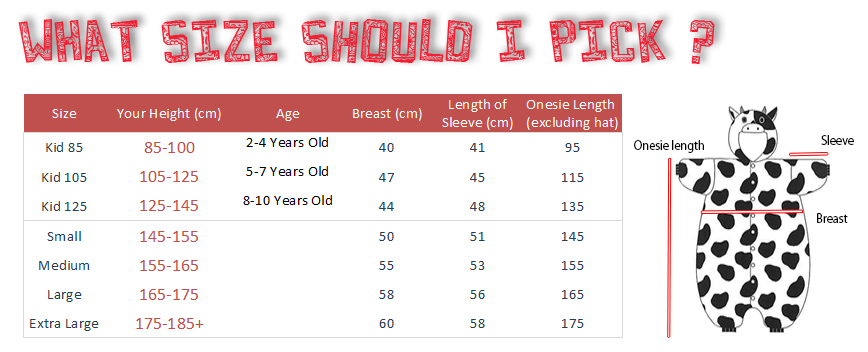 Shipping Details
Australia Post - Express Service
Returns
30 Days Return/Exchange Policy
Reviews
Pikachu Onesie
34
Average rating:

Write a review
|
Read all reviews
Featured positive reviews:
Pikachu Onesie

1
05/11/2016
I would very much want a pickachu onesie. One of my friends have bought an onesie and it looks really great. You can use it indoors or outdoors for fun :) I have never tried to wear one of these cool things but i would love to try and get one :) If i can get a free onesie that would be great and I can advertise these to my friends aswell :)

PS. THIS SITE IS COOL IT HAS LOTS OF ONESIE DESIGNS AND EVEN HAVE SUMMER ONESIES WOW!
Pikachu Onesie

Free onesie
07/27/2016
Brilliant! Especially with pokemon go out... Great quality and perfect fit, i feel like a queen wearing it. Everyone has complemented on how cute it is. It is so comfortable and i just wear it everywhere. YOU NEED TO GET ONE OF THESE!!
Kcmaustralia.com is a leading onesie supplier of animal onesies and costume in Australia. We supply variety of onesies to over 80 shops in Sydney, Newcastle, Melbourne, Brisbane, Perth and Adelaide. Sick of the traditional costume? Why don't you try out our animal onesie kigurumi to stand out in the party ? We are committed to supply high quality onesies and great after sales services that meet the buyers' needs. There's no better place to find animal onesie products you need at wholesale price. Kcmaustralia.com has the onesies you need at a price you'll enjoy.
Copyright © 2016 KcmAustralia.com, All Rights Reserved