Gold Unicorn Onesie
Gold Unicorn Onesie
3
Average rating:

Write a review | Read all reviews
A$49.99
A$24.99 On Sale!
You Save
24.99
49.99
Gold Unicorn Onesie More Details
Gold like sunshine, buttercups, and honey. Grab a goldUnicorn Onsie to gallop along with your friend in the Blue or pink Unicorn Onsie. The absolutely adorable gold Unicorn Onsie comes in small, medium, and large, for your convenience.
Materials/Ingredients
High Quality Flannel Fleece
Size & Fit Guide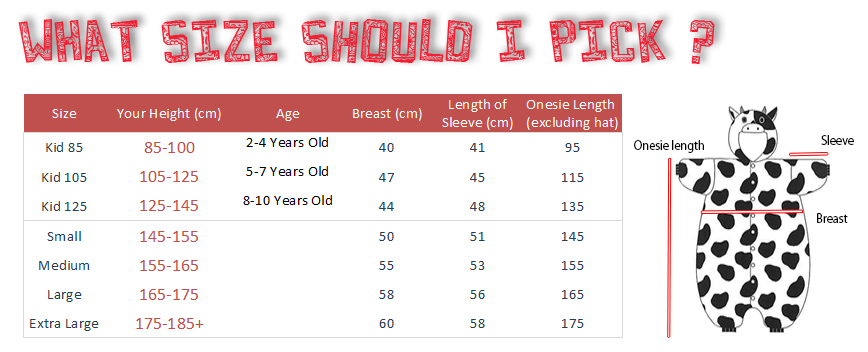 Shipping Details
Australia Post - Express Service
Returns
30 Days Return/Exchange Policy
Reviews
Gold Unicorn Onesie
3
Average rating:

Write a review
|
Read all reviews
Featured positive reviews:
Gold Unicorn Onesie

31058
06/04/2015
This onesie is amazing! There is nothing better than coming home and chilling in a unicorn onesie to de-stress from the day. It's comfortable and functional (because everyone needs pockets in their onesies!!) and has the added bonus of wings and a tail to make it look INCREDIBLE! Definitely recommend!!
Gold Unicorn Onesie

49118
11/24/2016
This onesie is adorable! The material is super soft and warm, especially with the hood on. I also love that it has pockets.
Kcmaustralia.com is a leading onesie supplier of animal onesies and costume in Australia. We supply variety of onesies to over 80 shops in Sydney, Newcastle, Melbourne, Brisbane, Perth and Adelaide. Sick of the traditional costume? Why don't you try out our animal onesie kigurumi to stand out in the party ? We are committed to supply high quality onesies and great after sales services that meet the buyers' needs. There's no better place to find animal onesie products you need at wholesale price. Kcmaustralia.com has the onesies you need at a price you'll enjoy.
Copyright © 2016 KcmAustralia.com, All Rights Reserved