Cheshire Cat Onesie
Cheshire Cat Onesie
19
Average rating:

Write a review | Read all reviews
A$59.99
A$29.99 On Sale!
You Save
29.99
59.99
More Details
Reviews
Other related items
Cheshire Cat Onesie More Details
Cheshire Cat Onesie
Cheshire Cat- This smiling cat, who speaks in riddles, is a Wonderland favorite. Based on the Cheshire Cat from Alice in Wonderland this onesie style costume is striped with light and dark pink stripes. The front has a button placket that is easy to get into. The back of the costume features a pink striped tail and Cheshire Cat's smiling face on the hood completes this costume. Made from cozy flannel fleece, this is perfect for lounging around watching Alice in Wonderland. Makes a wonderful costume for Halloween, Comic Cons, events, and parties. Perfect for a group costume featuring characters from Wonderland.
Materials/Ingredients
High Quality Flannel Fleece
Size & Fit Guide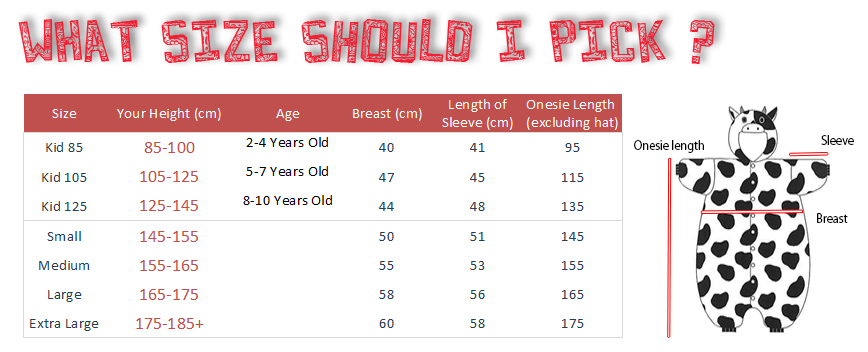 Shipping Details
Australia Post - Express Service
Returns
30 Days Return/Exchange Policy
Reviews
Cheshire Cat Onesie
19
Average rating:

Write a review
|
Read all reviews
Featured positive reviews:
Cheshire Cat Onesie

37131
12/08/2015
Ordered this for an upcoming party and was worried that I had ordered it too late - I had ordered a similar onesie from another site and they weren't going to be able to ship it in time, but KCM got it to me in three days and at almost half the price!
The product itself is soft but seems to be made quite well - the true test will be how it stands up to the party next week, but it's been doing well around the house since it arrived.
My only other comment would be to pay attention to the photo, as I was surprised when the onesie arrived by how low the crotch is - it's not been a problem for me but I was taken aback at first.
Overall, a wonderful purchasing experience and I would definitely do it again!
Cheshire Cat Onesie

00000
09/07/2015
This onesie looks amazing on my daughter. We have ordered and received 8 onesies through KCM and have been very happy with all of them. They have all arrived within a week, service you don't often see these days, and all raise comment when they are worn as they are a better quality than others we have seen.
Other related items
Kcmaustralia.com is a leading onesie supplier of animal onesies and costume in Australia. We supply variety of onesies to over 80 shops in Sydney, Newcastle, Melbourne, Brisbane, Perth and Adelaide. Sick of the traditional costume? Why don't you try out our animal onesie kigurumi to stand out in the party ? We are committed to supply high quality onesies and great after sales services that meet the buyers' needs. There's no better place to find animal onesie products you need at wholesale price. Kcmaustralia.com has the onesies you need at a price you'll enjoy.
Copyright © 2016 KcmAustralia.com, All Rights Reserved