Koala Kid Onesie
Koala Kid Onesie
5
Average rating:

Write a review | Read all reviews
A$59.99
A$29.99 On Sale!
You Save
29.99
59.99
Koala Kid Onesie More Details
KOALA KID ONESIE
Snuggle up in this adorable Grey Koala onesie costume. This gray Koala onesie costume is made of cozy flannel fleece with a white stomach. A button placket opens in the front and makes this costume easy to get into. The hood has rounded koala ears and an embroidered face with a black nose. The hood is lined in light pink. Add a pair of light grey slippers to complete this look. Wear this costume to depict a number of famous koalas, including the Kwicky Koala show. This cozy onsie can be worn to lounge around the house or it makes a great costume for Halloween, costume parties, kids, parties, cosplay, Comic Cons and special events.
Materials/Ingredients
High Quality Flannel Fleece
Size & Fit Guide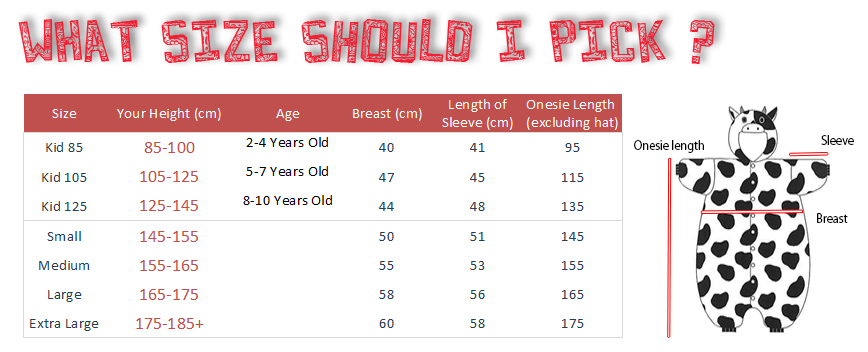 Shipping Details
Australia Post - Express Service
Returns
30 Days Return/Exchange Policy
Reviews
Koala Kid Onesie
5
Average rating:

Write a review
|
Read all reviews
Featured positive reviews:
Koala Kid Onesie

34702
08/27/2015
Fantastic customer service, quick to arrive. Perfect solution for book-week Blinky Bill with a few add ons. Cutest Koala onesie ever, soft and cosy. Will be ordering more for the whole family.
Koala Kid Onesie

2499
05/17/2015
Thank you. I had a lot of difficulty finding a child sized koala onesie in grey (not blue). You solved my problem.
Kcmaustralia.com is a leading onesie supplier of animal onesies and costume in Australia. We supply variety of onesies to over 80 shops in Sydney, Newcastle, Melbourne, Brisbane, Perth and Adelaide. Sick of the traditional costume? Why don't you try out our animal onesie kigurumi to stand out in the party ? We are committed to supply high quality onesies and great after sales services that meet the buyers' needs. There's no better place to find animal onesie products you need at wholesale price. Kcmaustralia.com has the onesies you need at a price you'll enjoy.
Copyright © 2016 KcmAustralia.com, All Rights Reserved